Our pledge to you!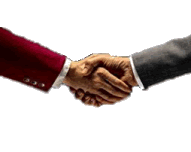 Risk Free Buying
Because we are building our business on trust and loyalty of our customers we offer risk free buying. Our jewelry and diamonds purchased at the Gold Craft Co. web site by an Internet customer can be returned for any reasons for a full refund, excluding shipping and handling charges, by notifying us by email in period of 48 hours after the order is received.

Authorization Code
Any return of merchandise to Gold Craft Co. must have Authorization Code (AC) noted on the return shipping label and sent together with the original invoice .

Returns of Diamonds or Jewelry
Any return of Diamonds or Jewelry must be done with the Original Diamonds/Jewelry Packing in addition to original invoice and AC.

Shipping and Insurance
All returns must be fully insured by the customer for next day delivery. Gold Craft Co. will provide the shipping address and the shipping instructions. Contact us.

Refund
Gold Craft Co. will issue a refund in 24 hours or less after inspection of received jewelry or diamonds with original invoice and purchase terms. From time to time special offers are not returnable because of the very low promotion purchased prices. Please check if the item meets our refund policy before placing your order.

Delivery and Handling Charges
Since Gold Craft Co. imports diamonds into the USA, shipping and handling charges will vary for different items. All our diamonds and jewelry in stock have a minimum delivery charge with no restocking fees. For stones purchased as a special order please contact us for more information on charges.

Feedback and Special Orders
We welcome your feedback, comments, questions, or inquiry on special orders. You can contact us by email. Thank you.